Established in 2003
Students > 3 500 graduates
School LOCATED IN ST PETERSBURG
INSTRUCTORS HIGHLY QUALIFIED
What makes us special
One-to-one live lessons
Private lessons online allow the students to get the learning experience staying at home. Live Russian classes with a real teacher.
Individual approach
We do not teach the same programme to all the students. Your program will be structured and tailored according to your needs.
Competitive Prices
Delivering effective online language courses of the highest quality at reasonable prices. With proven experience since 2003.
Professional teachers
All the teachers have a diploma in teaching Russian as a foreign language. We have regualar trainings and seminars for our teachers.
General Russian
Learn the language used by native Russians. The main focus is on speaking. You will speak 70% of the lesson and reach fluency faster as a result. On this programme you will learn how to read and write in Russian as well. Teachers use various tools to make the lessons interactive and fun for our students to learn faster.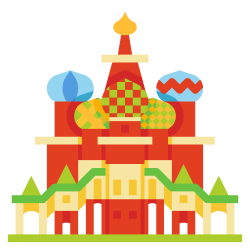 Culture Focus
If you are into Russian history and culture, you should choose this programme. The lesson is divided into 2 parts: 1) General Russian and speech practice; 2) Phenomena of Russian culture and history. You will go deep into the most interesting facts about Russia and discuss them with the native Russian teacher. Related vocabulary included.
Business Russian
Those who learn Russian for work will find the programme useful. Business language differs from the general one dramatically. You should speak and write perfectly and be aware of etiquet unspoken rules. The minimum level of Russian required for this programme is A2 (Pre-Intermediate).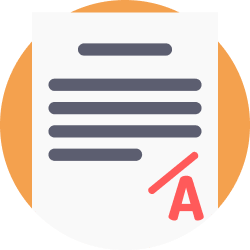 Exam Preparation
Exams in Russian are coming? This programme is a solution. Get well prepared with the help of our qualified and experienced teachers. A-level, TRFI and other exams will not seem so difficult if you think about them in advance and enrol to the Exam Preparation programme.
Our Teachers
Natalia
"On my online lessons we study not only grammar rules, but also we discuss Russian culture, history and anything of interest for the students".
Teaching at Educa since 2013
Nina
"My goal is to organize amusing lessons for students, to provide them with the materials of current interest and to gain excellent results together".
Teaching at Educa since 2015
Natalia
"It is always great to see how people from different countries and different mindsets start communicating in Russian from the very first lesson".
Teaching at Educa since 2016
Valeria
"Every student for me is unique and I also learn something new every day. The learning process an amazing mutual exchange of knowledge".
Teaching at Educa since 2017
Anastasia
"I pay closest attention to students' requirements as well as their interests and hobbies, and from me they'll never learn something they don't need".
Teaching at Educa since 2018
Choose Course Plan
SPECIAL PRICING THIS FALL
Facebook & Google Reviews
Have a question?
Do not hesitate to ask